It has been a wild year for XRRA rock racing. In the past, each XRRA event had two courses where one rock racer would run on each simultaneously.  Even then, the action was intense but the changes made to this year's format brought rock racing to a whole new level.  New for 2010, each XRRA event brings just one course where two rock racers compete side by side.  Without question, the level of competition & intensity among drivers is beyond anything seen before.
The 2010 season finished this past weekend in Cortez, CO and in the end of 8 brutal rounds of competition, Shannon Campbell proved the master of this new XRRA format. He not only took the 2010 season title but he did so by taking 1st in all 8 rounds of competition, something that has never been done in XRRA history. Derek West, Brian Shirley, & Levi Shirley rounded out 2nd, 3rd, and 4th respectively for the 2010 season with all 3 rigs powered by Spider 9 axles & components.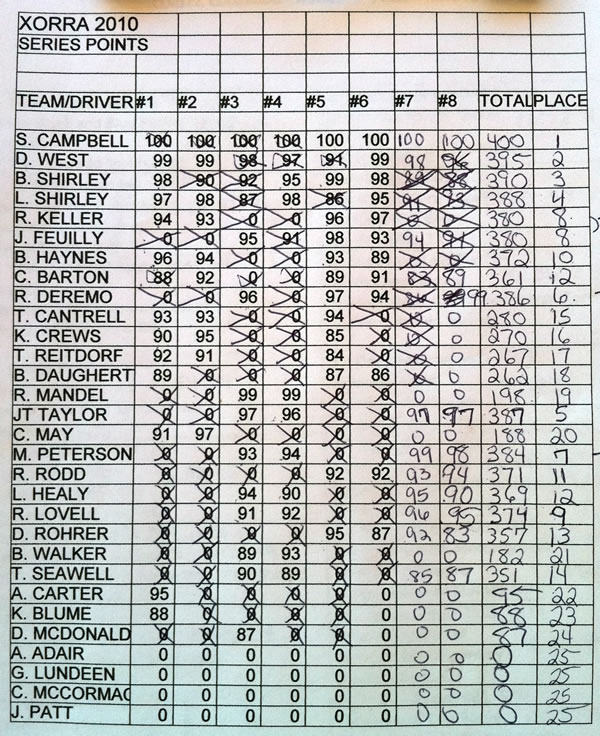 In the end, we want to thank all of the XRRA teams who supported Spidertrax throughout the 2010 season. In total, 12 of the 18 rock racers in Cortez were running Spider 9 axles & components which was awesome to see.  For those looking for more XRRA action, we took over 50 videos from last weekends competition and posted all of them online (links below).